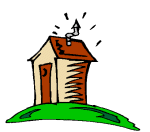 Home design and maintenance can promote and model more sustainable lifestyles. We need housing which better meets people's changing needs and which – in its construction and over its whole life – is more energy efficient, uses fewer resources and creates less waste. That requires action to address both new and existing housing.
The potential is considerable. Savings from low energy lighting, better insulation, cavity walls, and condensing boilers outweigh costs over a few years. Wider use of simple measures such as low volume flush toilets would quickly reduce water use. Delivering improvements involves:
Changing consumer behaviour
Action by business
Over the next 10-25 years, there is further scope for benefits through changes such as:
'Intelligent' buildings, with improved control systems integrating different services systems and taking account of occupant behaviour patterns and external climate changes.
Energy efficient homes with more dynamic insulation, heat recovery systems and excellent air tightness (although adequate ventilation should be included to minimise poor indoor air quality). Incorporation of photovoltaics, active solar panels, ground source heat pumps, and Combined Heat and Power for grouped housing.
Greater use of sustainable construction materials and prefabrication. Timber from sustainable sources, recycled alternatives such as plastic from other industries and recycled construction waste, and composite materials which recycle low-grade substances such as agricultural waste fibre or low quality plastics would all reduce the burden on primary aggregates.