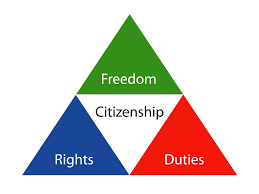 Everyone is part of today's environmental problems. We all consume energy and material goods to make our standard of living better, but such consumption produces pollution which gives rise to poorer air quality, acid rain, ozone depletion and very probably global warming. However, we can all equally be part of the solution. Sustainable development encourages people to share their responsibility for this Earth, and empowers people to take action to overcome some of the difficulties society as a whole faces in trying to secure a cleaner future whilst maintaining a stable economy. Sustainable development encourages a sense of responsible citizenship – a world citizenship – through which we can all learn to do our bit.
The greatest challenge facing the world community as it mobilises to implement Agenda 21 is to release the enormous financial, technical, human and moral resources required for sustainable development. These resources will be freed up only as the peoples of the world develop a profound sense of responsibility for the fate of the planet – a global ethic. Such a sense of global responsibility stems from the recognition of the interdependence of the Earth's ecosystems and the way in which our society and economy interact with them. The concept of citizenship includes:
social and economic justice
consensus-building;
cultural harmony and tolerance;
the willingness to contribute for the common good;
acquiring a better understanding of the environment;
translating knowledge into responsible environmental action and the empowerment of others.