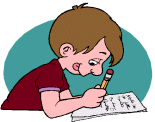 Education is essential to establish an understanding of the importance of sustainable development. Education can give people an environmental and ethical awareness; it can develop the values and attitudes, the skills and behaviour needed for sustainable development. To achieve this, education needs to explain not only the physical and biological environment but also the socio-economic implications and human development. The United Nations emphasises in its "Agenda 21" (adopted at its 1992 Conference on Environment and Development) the urgency of improving such awareness. The UN recommends the need to:
make environment and development education available to people of all ages.
introduce environment and development concepts, including those of population, into all programs, with assessment of major causes and issues. Decision makers need special attention.
involve schoolchildren and communities in local and regional studies on environmental health, including safe drinking water, sanitation, food and the environmental and economic impacts of resource use.
encourage all sectors of the society including industry, universities, governments and community organisations to cooperate in training people in environmental management.
We can all try to learn a bit more about our environment and about the way our society interacts with it. There are many sources of environmental learning and education, including this encyclopedia and the Internet links which it contains.